Producing succinct pieces concerning complex international news items was a continually inspiring challenge. The first and third pieces listed here are particularly germane as I produced, edited, and voiced each one. I also wrote the accompanying articles. The piece on the Pakistan school attack is a good example of how I frequently needed to work with multiple journalists, oftentimes spread around the globe, in order to produce stories focused on international events.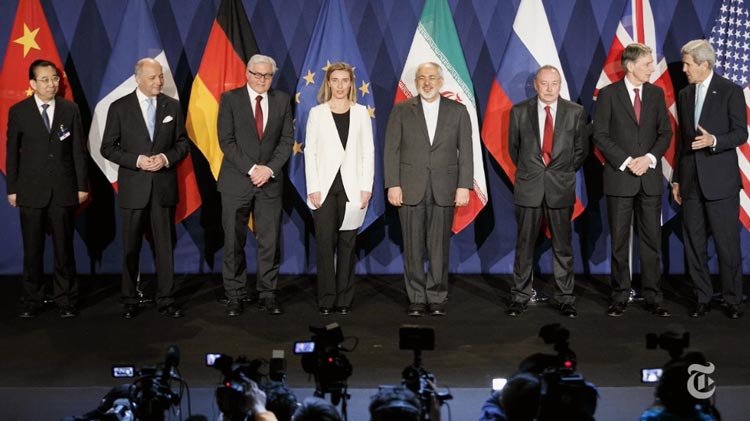 Before dawn on a freezing February morning, Amar Bakshi watched as a crane lifted a gold-colored shipping container off a flatbed truck outside the Yale University Art Gallery in New Haven, Conn. As diplomats consider a deal over Iran's nuclear program, the shipping container is Mr. Bakshi's attempt at restoring a relationship with that country.
Mr. Bakshi, a Yale graduate student and artistic entrepreneur, enlisted a team based in the United States and Iran to transform the shipping container into a communications portal. Equipped with videoconference applications, the portal allows people in the two countries to have conversations with one another...READ ON NYTIMES.COM
The Pakistani Taliban's attack on a school in Peshawar in December signaled a significant change of tactics.
Along the border between Iraq and Turkey, guards are keeping a watchful eye out for oil smugglers. Oil from the Islamic State's territories feeds an estimated $1 million a day into the organization's coffers and is an essential part of its financing.
The smuggling routes are decades old, and corruption – in the oil fields, along the pipelines and across borders – provides significant economic incentives for many...READ ON NYTIMES.COM